February 12, 2020
Posted by:

Ali Whittlesey

Categories:

Civilian, Intellekt News, Law Enforcement, Markets, Military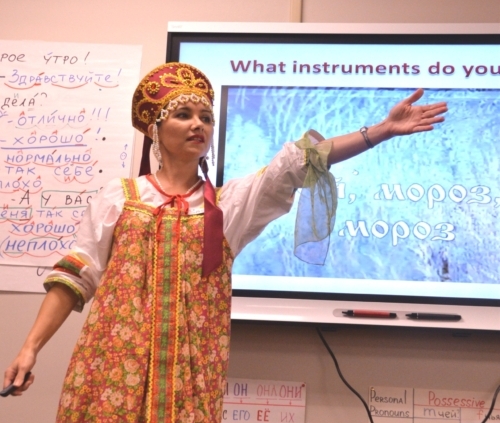 Foreign Language Proficiency
By using the Department of Defense's Language Proficiency Test 5 standards, The Intellekt Group delivers high quality, culturally trained students to enhance and heighten national security. Through modern techniques, interactive trainings, and 24/7/365 online access, Intellekt provides an efficient means of training students quickly and effectively.
The measures we take to assess our students must be rigorous and thorough. Intellekt therefore employs Language Institute's scaling system, DLPT5, to ensure a comprehensive assessment of each student is reached. According to The Defense Language Institute (DLI), "The DLPT is designed to assess the general language proficiency in reading, writing, and listening of native speakers of English who have learned a foreign language as a second language. The DLPT5 tests measure proficiency as defined by the Interagency Language Roundtable (ILR) Skill Level Descriptions, levels 0+ – 5."
Based on our experiences, and the Center for Applied Second Language Studies, Level 3 of the Department of Defense's Language Proficiency Test 5 (DLPT5) is the ideal language proficiency level to perform well in a professional environment. That DLPT5 scale is listed as follows:
0 (No Proficiency)
0+ (Memorized Proficiency)
1 (Elementary Proficiency)
1+ (Elementary Proficiency, Plus)
 2 (Limited Working Proficiency)
 2+ (Limited Working Proficiency, Plus)
 3 (General Professional Proficiency)
3+ (General Professional Proficiency, Plus)
4 (Advanced Professional Proficiency)
 4+ (Advanced Professional Proficiency, Plus)
 5 (Functionally Native Proficiency)
So, how can we operationalize our test results? Reaching the highest effective proficiency level relative to study, time, effort, and immersion is an anticipated challenge. For Intellekt, Foreign Language Proficiency means time on target, immersion programs and effective training.
To reach a minimum of Level 3 proficiency, Intellekt uses multiple methods of language training. These methods include: instructor-to-student training in a formal classroom environment; audio and written training through the use of headsets and computer software, and self-paced training with 24/7/365 access in an online environment. All these approaches support breathing and phrasing, vocalization and enunciation, articulation, rhythm, embouchure, tone and pitch, clarity, interpretation, and communication.
The ability to train and assess students accurately is vital to the Department of Defense and other agencies. By providing multiple methodologies for our employees to achieve language proficiency, The Intellekt Group is able to successfully facilitate operationalized language training.
Intellekt offers efficient and effective techniques to ensure ideal language proficiency at a reasonable cost.
References:
Defense Language Institute. Defense Language Proficiency Test 5 System: Familiarization Guide. DLIFLC. Presidio of Monterey. Monterey, CA. Web. Retrieved from https://www.dliflc.edu/resources/dlpt-guides/