Who We Are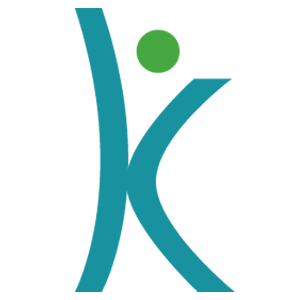 Established in 2015 and headquartered in San Antonio, Texas, The Intellekt Group is an agile U.S. Veteran Owned Small Business (VOSB) with a global presence. Our innovative solutions support the entire mission life-cycle by understanding critical information about requirements, carefully crafting a strategic plan of action, and implementing our solution efficiently and effectively. We combine extensive experience with a company culture of extreme accountability to deliver comprehensive solutions.
Our Capabilities
A wealth of experience and expertise in Intelligence, Training, and Technology

Consistently earns Exceptional ratings on our CPARS assessments

Unique 8(a) vehicle enable direct awards that cannot be protested

Access to a variety of contract vehicles

Rapid staffing and seamless transitions

Retention Rates of 90%+ consistently maintained

Specialized workforce of senior and expert level staff promotes agility 

A global presence with CONUS and OCONUS operating locations
Crystal Vernazza
Intellekt Wins Prime AETC Immersive Learning Contract. The Intellekt Group has been awarded a five-year Immersive Learning Basic Ordering Agreement (BOA) supporting USAF Air Education Training Command (AETC) Operations with Commercial and R&D Live, Virtual, and Constructive [...]
Crystal Vernazza
Intellekt Now Supports the United States Marshals Service (USMS) Through Intelligence, Surveillance, and Reconnaissance (ISR) Blanket Purchase Agreement (BPA). The Intellekt Group has won a 5-year Single Award BPA to support Intelligence Surveillance and Reconnaissance (ISR) Technical [...]
Crystal Vernazza
Intellekt Supports 16th Air Force through FUSIONS IDIQ. The Intellekt Group Continues to Support 16th Air Force - The Intellekt Group has been awarded a subcontract to provide Full Spectrum Intelligence Surveillance and Reconnaissance (ISR) Operational Support [...]
What Our Customers Say
"Thanks again for the outstanding support"
"Utterly outstanding. Top-notch expertise and cyber support."
"Absolutely no issues with support and getting the course up and running. Support has been tremendous. "
Doing Business With Us
We leverage extensive experience, proven controls, and the latest technology to deliver comprehensive and innovative solutions with real world applications. Our knowledge and experience allows us to support our customers' long-term goals and improve their daily business functions.
In the market for an exciting job with excellent benefits?
A career at Intellekt offers a competitive salary and benefits package. We provide our employees with the opportunity to grow both personally and professionally.