February 12, 2020
Posted by:

Ali Whittlesey

Categories:

Industry News, Intellekt News
[fusion_builder_container hundred_percent="no" equal_height_columns="no" menu_anchor="" hide_on_mobile="small-visibility,medium-visibility,large-visibility" class="" id="" background_color="" background_image="" background_position="center center" background_repeat="no-repeat" fade="no" background_parallax="none" parallax_speed="0.3″ video_mp4="" video_webm="" video_ogv="" video_url="" video_aspect_ratio="16:9″ video_loop="yes" video_mute="yes" overlay_color="" video_preview_image="" border_size="" border_color="" border_style="solid" padding_top="" padding_bottom="" padding_left="" padding_right=""][fusion_builder_row][fusion_builder_column type="5_6″ layout="5_6″ spacing="yes" center_content="no" link="" target="_self" min_height="" hide_on_mobile="small-visibility,medium-visibility,large-visibility" class="" id="" background_image_id="" hover_type="none" border_size="0″ border_color="" border_style="solid" border_position="all" border_radius_top_left="" border_radius_top_right="" border_radius_bottom_right="" border_radius_bottom_left="" box_shadow="no" box_shadow_vertical="" box_shadow_horizontal="" box_shadow_blur="0″ box_shadow_spread="0″ box_shadow_color="" box_shadow_style="" padding_top="" padding_right="" padding_bottom="" padding_left="" margin_top="0″ margin_bottom="0px" background_type="single" gradient_start_color="" gradient_end_color="" gradient_start_position="0″ gradient_end_position="100″ gradient_type="linear" radial_direction="center center" linear_angle="180″ background_color="" background_image="" background_position="left top" background_repeat="no-repeat" background_blend_mode="none" animation_type="" animation_direction="left" animation_speed="0.3″ animation_offset="" filter_type="regular" filter_hue="0″ filter_saturation="100″ filter_brightness="100″ filter_contrast="100″ filter_invert="0″ filter_sepia="0″ filter_opacity="100″ filter_blur="0″ filter_hue_hover="0″ filter_saturation_hover="100″ filter_brightness_hover="100″ filter_contrast_hover="100″ filter_invert_hover="0″ filter_sepia_hover="0″ filter_opacity_hover="100″ filter_blur_hover="0″ last="true" first="true"][fusion_text columns="" column_min_width="" column_spacing="" rule_style="default" rule_size="" rule_color="" hide_on_mobile="small-visibility,medium-visibility,large-visibility" class="" id="" animation_type="" animation_direction="left" animation_speed="0.3″ animation_offset=""]
The main concept: Operational Agility 
[/fusion_text][fusion_separator style_type="single solid" sep_color="" border_size="" icon="" icon_circle="" icon_circle_color="" alignment="center" hide_on_mobile="small-visibility,medium-visibility,large-visibility" class="" id="" /][fusion_text columns="" column_min_width="" column_spacing="" rule_style="default" rule_size="" rule_color="" hide_on_mobile="small-visibility,medium-visibility,large-visibility" class="" id="" animation_type="" animation_direction="left" animation_speed="0.3″ animation_offset=""]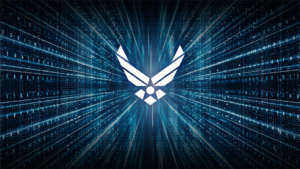 At the end of FY 2015, the Air Force issued its Future Operating Concept to the public. This is the latest in a series of strategic concepts to help guide the organization over the next twenty years.
By 2035, the USAF aims to leverage operational agility as a way to adapt swiftly to any situation or enemy action. Operational Agility is 'the ability to rapidly generate and shift among multiple solutions for a given challenge.'" This will deliver Global Vigilance, Global Reach and Global Power in support of national security through Multi-Domain Command and Control, a combination of air, space, and cyberspace capabilities.
By applying multiple strengths simultaneously, operations can paralyze an enemy.
Through utilizing available technology, the Air Force can further mature the way it organizes, trains and equips its airmen. Adaptive Domain Control will allow the USAF to achieve dominance in space and cyberspace capabilities, which leads to Global Integrated Intelligence, Surveillance, and Reconnaissance (GIISR). While ISR plays a fundamental role in national security and how the Air Force maintains awareness and assesses threats, GIISR creates cross-domain synchronization through all phases of operations. Rapid Global Mobility allows the Air Force to reposition materials and manpower quickly. Finally, Global Precision Strike integrates all air, space, and cyberspace operations as a single operational environment, eliminating a legacy planning and execution model. By allowing airmen to collaborate with counterparts networked worldwide, the Air Force can execute quickly and effectively while minimizing damage and unintentional escalation.
So what does this mean for Intelligence and Technology contractors? The Air Force's biggest challenge will be synchronizing air, space, and cyber operations. Many of these are running on legacy and differing networks and platforms, making cross functionality a problem. This means an increase in technology upgrade contracts that enables the Air Force to share information across all domains. Managing IT infrastructure to stay up to date will become an even more critical component. It is possible that outsourcing of IT services will increase. Information will need to be stored and analyzed in an efficient capacity and will require continuous risk assessment, protection, and monitoring.
The Air Force will rely on industry to provide the business and operational support to achieve its goals as the future is further defined. Leveraging technology and commonality solutions will be the key to Multi-Domain Command and Control success.
[/fusion_text][fusion_separator style_type="double solid" hide_on_mobile="small-visibility,medium-visibility,large-visibility" class="" id="" sep_color="" top_margin="" bottom_margin="" border_size="" icon="" icon_size="" icon_circle="" icon_circle_color="" width="" alignment="center" /][fusion_text columns="" column_min_width="" column_spacing="" rule_style="default" rule_size="" rule_color="" hide_on_mobile="small-visibility,medium-visibility,large-visibility" class="" id="" animation_type="" animation_direction="left" animation_speed="0.3″ animation_offset=""]
References:
https://www.af.mil/News/ArticleDisplay/tabid/223/Article/617301/af-releases-future-operating-concept.aspx
[/fusion_text][/fusion_builder_column][/fusion_builder_row][/fusion_builder_container][fusion_builder_container hundred_percent="no" equal_height_columns="no" menu_anchor="" hide_on_mobile="small-visibility,medium-visibility,large-visibility" class="" id="" background_color="" background_image="" background_position="center center" background_repeat="no-repeat" fade="no" background_parallax="none" parallax_speed="0.3″ video_mp4="" video_webm="" video_ogv="" video_url="" video_aspect_ratio="16:9″ video_loop="yes" video_mute="yes" overlay_color="" video_preview_image="" border_size="" border_color="" border_style="solid" padding_top="" padding_bottom="" padding_left="" padding_right="" margin_top="50″][fusion_builder_row][fusion_builder_column type="5_6″ layout="1_1″ background_position="left top" background_color="" border_size="" border_color="" border_style="solid" border_position="all" spacing="yes" background_image="" background_repeat="no-repeat" padding_top="" padding_right="" padding_bottom="" padding_left="" margin_top="0px" margin_bottom="0px" class="" id="" animation_type="" animation_speed="0.3″ animation_direction="left" hide_on_mobile="small-visibility,medium-visibility,large-visibility" center_content="no" last="true" min_height="" hover_type="none" link="" first="true" element_content=""][/fusion_builder_column][/fusion_builder_row][/fusion_builder_container]