February 12, 2020
Posted by:

Ali Whittlesey

Categories:

Careers, Community, Intellekt News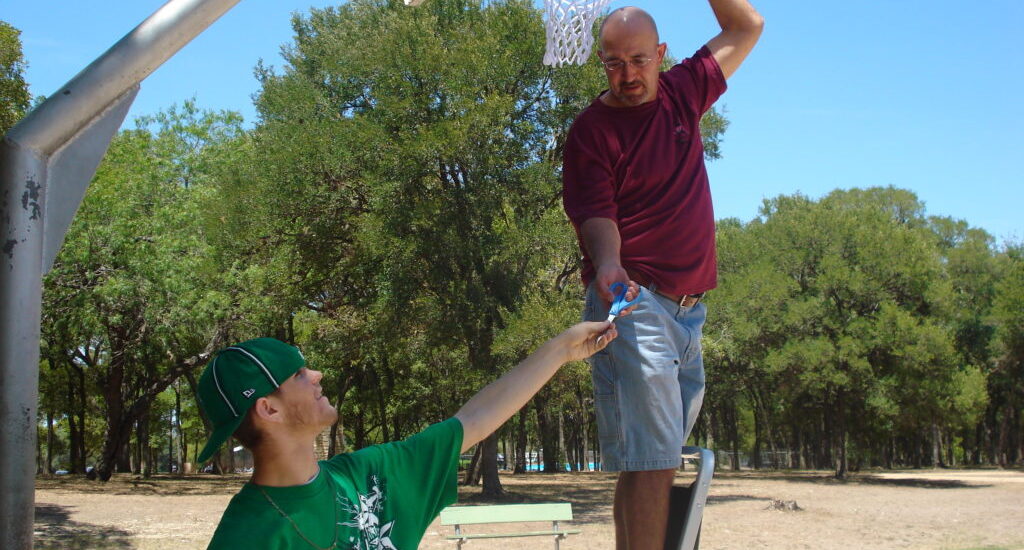 [fusion_builder_container hundred_percent="no" hundred_percent_height="no" hundred_percent_height_scroll="no" hundred_percent_height_center_content="yes" equal_height_columns="no" menu_anchor="" hide_on_mobile="small-visibility,medium-visibility,large-visibility" status="published" publish_date="" class="" id="" link_color="" link_hover_color="" border_size="" border_color="" border_style="solid" margin_top="50″ margin_bottom="" padding_top="" padding_right="" padding_bottom="" padding_left="" gradient_start_color="" gradient_end_color="" gradient_start_position="0″ gradient_end_position="100″ gradient_type="linear" radial_direction="center center" linear_angle="180″ background_color="" background_image="" background_position="center center" background_repeat="no-repeat" fade="no" background_parallax="none" enable_mobile="no" parallax_speed="0.3″ background_blend_mode="none" video_mp4="" video_webm="" video_ogv="" video_url="" video_aspect_ratio="16:9″ video_loop="yes" video_mute="yes" video_preview_image="" filter_hue="0″ filter_saturation="100″ filter_brightness="100″ filter_contrast="100″ filter_invert="0″ filter_sepia="0″ filter_opacity="100″ filter_blur="0″ filter_hue_hover="0″ filter_saturation_hover="100″ filter_brightness_hover="100″ filter_contrast_hover="100″ filter_invert_hover="0″ filter_sepia_hover="0″ filter_opacity_hover="100″ filter_blur_hover="0″][fusion_builder_row][fusion_builder_column type="1_1″ layout="1_1″ background_position="left top" background_color="" border_size="" border_color="" border_style="solid" border_position="all" spacing="yes" background_image="" background_repeat="no-repeat" padding_top="" padding_right="" padding_bottom="" padding_left="" margin_top="0px" margin_bottom="0px" class="" id="" animation_type="" animation_speed="0.3″ animation_direction="left" hide_on_mobile="small-visibility,medium-visibility,large-visibility" center_content="no" last="true" min_height="" hover_type="none" link="" first="true"][fusion_text columns="" column_min_width="" column_spacing="" rule_style="default" rule_size="" rule_color="" hide_on_mobile="small-visibility,medium-visibility,large-visibility" class="" id="" animation_type="" animation_direction="left" animation_speed="0.3″ animation_offset=""]
"What would you do if you had unlimited time and money?"  
"I'd drive from New York to Los Angeles and replace worn-out basketball nets in every school and park along the way. "
– Lee  Anthony
[/fusion_text][fusion_separator style_type="single solid" hide_on_mobile="small-visibility,medium-visibility,large-visibility" class="" id="" sep_color="" top_margin="" bottom_margin="25″ border_size="" icon="" icon_size="" icon_circle="" icon_circle_color="" width="" alignment="center" /][/fusion_builder_column][fusion_builder_column type="1_1″ layout="1_1″ background_position="left top" background_color="" border_size="" border_color="" border_style="solid" border_position="all" spacing="yes" background_image="" background_repeat="no-repeat" padding_top="" padding_right="" padding_bottom="" padding_left="" margin_top="0px" margin_bottom="0px" class="" id="" animation_type="" animation_speed="0.3″ animation_direction="left" hide_on_mobile="small-visibility,medium-visibility,large-visibility" center_content="no" last="true" min_height="" hover_type="none" link="" first="true"][fusion_text columns="" column_min_width="" column_spacing="" rule_style="default" rule_size="" rule_color="" hide_on_mobile="small-visibility,medium-visibility,large-visibility" class="" id="" animation_type="" animation_direction="left" animation_speed="0.3″ animation_offset=""]
In 2007, Jen Anthony overheard her this conversation ensue between her grandson and his grandfather, Jen's husband and long time basketball enthusiast, Lee Anthony. Armed with that information, Jen Anthony applied her legal expertise to enact the organization Nets On The Run, Inc. which she then gifted to her husband, Lee, for his birthday later that year.
"Nets" is a not-for-profit public charity committed to encouraging healthy lifestyles and improving public facilities. Its name derives from Lee's passion for basketball and the couple's former love of long-distance running.
From 2008-2018, the organization provided modest but steady support to numerous public facilities along the San Antonio/Austin corridor. Upon Lee's semi-retirement from The Intellekt Group in 2018, Nets has been reenergized. The organization now sponsors quarterly events throughout the area and replenishes nets for three separate San Antonio school districts.
Nets On The Run has no salaried employees and operates solely on a volunteer basis. It is a body of committed volunteers who take action to impact the community and help serve as a 'tipping point' by encouraging others to be active in meaningful public services. Every donated dollar is used exclusively to support missions that are designed and approved by the Board of Directors. As a 501©3 organization, all donations are tax deductible. Nets welcomes all donations – be it your time, volunteer spirit and service to the community!
[/fusion_text][fusion_text columns="" column_min_width="" column_spacing="" rule_style="default" rule_size="" rule_color="" hide_on_mobile="small-visibility,medium-visibility,large-visibility" class="" id="" animation_type="" animation_direction="left" animation_speed="0.3″ animation_offset=""][/fusion_text][fusion_gallery layout="grid" picture_size="fixed" columns="4″ lightbox="yes" hide_on_mobile="small-visibility,medium-visibility,large-visibility"][fusion_gallery_image image="https://theintellektgroup.com/wp-content/uploads/2020/02/Siclovia5-web-1-300×169.png" image_id="4136|medium" link="" linktarget="_self" /][fusion_gallery_image image="https://theintellektgroup.com/wp-content/uploads/2020/02/NEISD-Nets-1024×768-1-300×225.jpg" image_id="4134|medium" link="" linktarget="_self" /][fusion_gallery_image image="https://theintellektgroup.com/wp-content/uploads/2020/02/Siclovia2-web-300×169.png" image_id="4133|medium" link="" linktarget="_self" /][fusion_gallery_image image="https://theintellektgroup.com/wp-content/uploads/2020/02/Community-Service-1024×768-1-300×225.jpg" image_id="4135|medium" link="" linktarget="_self" /][/fusion_gallery][fusion_separator style_type="default" sep_color="" border_size="" icon="" icon_size="" icon_circle="" icon_circle_color="" alignment="center" hide_on_mobile="small-visibility,medium-visibility,large-visibility" class="" id="" /][/fusion_builder_column][fusion_builder_column type="1_1″ layout="1_2″ spacing="" center_content="no" link="" target="_self" min_height="" hide_on_mobile="small-visibility,medium-visibility,large-visibility" class="" id="" hover_type="none" border_size="0″ border_color="" border_style="solid" border_position="all" border_radius="" box_shadow="no" dimension_box_shadow="" box_shadow_blur="0″ box_shadow_spread="0″ box_shadow_color="" box_shadow_style="" padding_top="" padding_right="" padding_bottom="" padding_left="" margin_top="" margin_bottom="" background_type="single" gradient_start_color="" gradient_end_color="" gradient_start_position="0″ gradient_end_position="100″ gradient_type="linear" radial_direction="center center" linear_angle="180″ background_color="" background_image="" background_image_id="" background_position="left top" background_repeat="no-repeat" background_blend_mode="none" animation_type="" animation_direction="left" animation_speed="0.3″ animation_offset="" filter_type="regular" filter_hue="0″ filter_saturation="100″ filter_brightness="100″ filter_contrast="100″ filter_invert="0″ filter_sepia="0″ filter_opacity="100″ filter_blur="0″ filter_hue_hover="0″ filter_saturation_hover="100″ filter_brightness_hover="100″ filter_contrast_hover="100″ filter_invert_hover="0″ filter_sepia_hover="0″ filter_opacity_hover="100″ filter_blur_hover="0″ last="true" element_content="" first="true"][fusion_text columns="" column_min_width="" column_spacing="" rule_style="default" rule_size="" rule_color="" animation_type="" animation_direction="left" animation_speed="0.3″ animation_offset="" hide_on_mobile="small-visibility,medium-visibility,large-visibility" class="" id=""]
Contact: Lee Anthony: [email protected]            Facebook Public Group: Nets On The Run, Inc
[/fusion_text][/fusion_builder_column][fusion_builder_column type="1_2″ layout="1_2″ spacing="" center_content="no" link="" target="_self" min_height="" hide_on_mobile="small-visibility,medium-visibility,large-visibility" class="" id="" hover_type="none" border_size="0″ border_color="" border_style="solid" border_position="all" border_radius="" box_shadow="no" dimension_box_shadow="" box_shadow_blur="0″ box_shadow_spread="0″ box_shadow_color="" box_shadow_style="" padding_top="" padding_right="" padding_bottom="" padding_left="" margin_top="" margin_bottom="" background_type="single" gradient_start_color="" gradient_end_color="" gradient_start_position="0″ gradient_end_position="100″ gradient_type="linear" radial_direction="center center" linear_angle="180″ background_color="" background_image="" background_image_id="" background_position="left top" background_repeat="no-repeat" background_blend_mode="none" animation_type="" animation_direction="left" animation_speed="0.3″ animation_offset="" filter_type="regular" filter_hue="0″ filter_saturation="100″ filter_brightness="100″ filter_contrast="100″ filter_invert="0″ filter_sepia="0″ filter_opacity="100″ filter_blur="0″ filter_hue_hover="0″ filter_saturation_hover="100″ filter_brightness_hover="100″ filter_contrast_hover="100″ filter_invert_hover="0″ filter_sepia_hover="0″ filter_opacity_hover="100″ filter_blur_hover="0″ last="true" element_content="" first="true"][/fusion_builder_column][/fusion_builder_row][/fusion_builder_container][fusion_builder_container hundred_percent="no" equal_height_columns="no" menu_anchor="" hide_on_mobile="small-visibility,medium-visibility,large-visibility" class="" id="" background_color="" background_image="" background_position="center center" background_repeat="no-repeat" fade="no" background_parallax="none" parallax_speed="0.3″ video_mp4="" video_webm="" video_ogv="" video_url="" video_aspect_ratio="16:9″ video_loop="yes" video_mute="yes" overlay_color="" video_preview_image="" border_size="" border_color="" border_style="solid" padding_top="" padding_bottom="" padding_left="" padding_right="" margin_top="50″][fusion_builder_row][fusion_builder_column type="5_6″ layout="1_1″ background_position="left top" background_color="" border_size="" border_color="" border_style="solid" border_position="all" spacing="yes" background_image="" background_repeat="no-repeat" padding_top="" padding_right="" padding_bottom="" padding_left="" margin_top="0px" margin_bottom="0px" class="" id="" animation_type="" animation_speed="0.3″ animation_direction="left" hide_on_mobile="small-visibility,medium-visibility,large-visibility" center_content="no" last="true" min_height="" hover_type="none" link="" first="true" element_content=""][/fusion_builder_column][/fusion_builder_row][/fusion_builder_container]