Intellekt Employee Supports 2021 Presidential Inauguration
Washington, D.C. – Devin Baker, an Information Systems Security Officer (ISSO) with The Intellekt Group, recently returned from a special deployment with the Air National Guard Cyber Transport Troop, 130th Engineering and Installation Squadron where he played a key role in ensuring successful military and law enforcement communications for the 2021 Presidential Inauguration.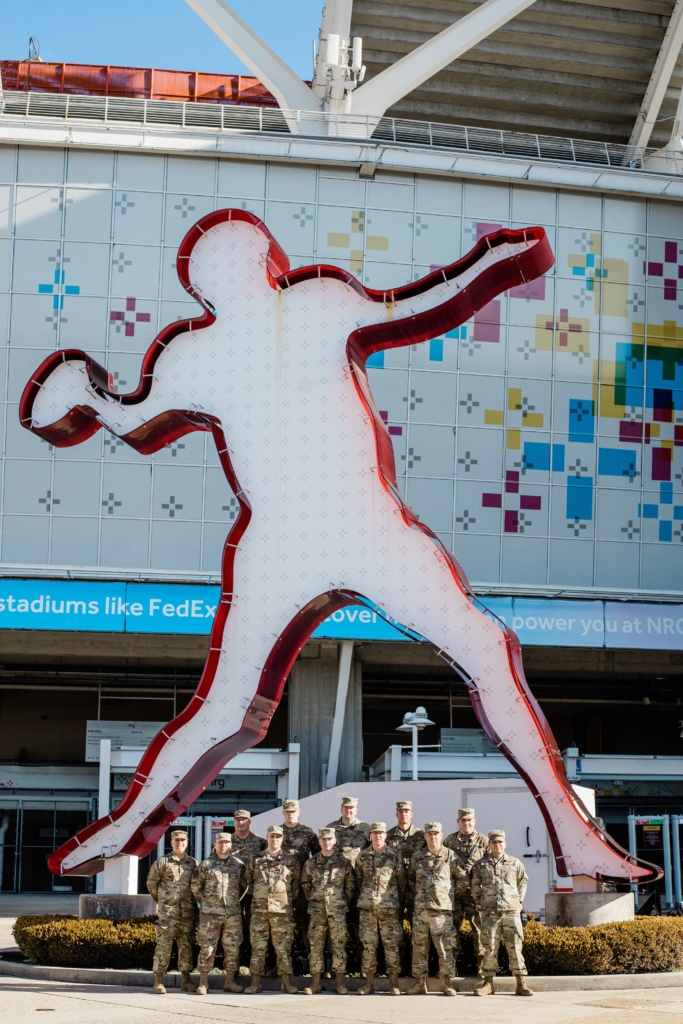 Even with significantly scaled-down attendance due to COVID-19 precautions, an event of such proportion required large-scale communications infrastructure and backup satellites 24/7. In collaboration with multiple federal and law enforcement agencies, Baker and his unit ensured the successful, seamless communications systems operation prior to, during, and after the Inaugural event. Baker operated the server and communications stack, routing/switching, firewall, administrative server, wireless access, and secure phones.
The 130th Engineering and Installation Squadron set up their 24/7 operations at FedEx Field. Public health measures such as face coverings and social distancing were employed to protect personnel and ceremony participants.
"We were able to stay well connected for communication and we did have access to at least football/stadium bathrooms," Baker said.
In contrast to news reports of certain unrelated National Guard units being housed in questionable conditions at nearby parking garages, Baker reports that his unit's accommodations were more than adequate for the mission and that it was a pleasure to serve.
It was a successful mission. The nearly two-million man-hour operation began on January 18th and concluded January 21st without any adverse events, gaps in communication service, or new COVID-19 cases. And though it was a positive experience, Baker says he's glad to be back at his "home base" of Hill Air Force Base (AFB), Utah.
"It's refreshing to have an employer who not only is excited when we get to do things like this but is supportive and really interested in what it is that we're doing," Baker said.
The Intellekt Group proudly supports our employees serving in DoD National Guard and Reserve units through their weekend, annual, and deployment requirements. We commend our Guardsmen and Reservists for their continuing commitment to U.S. National Security and U.S. National Interests.