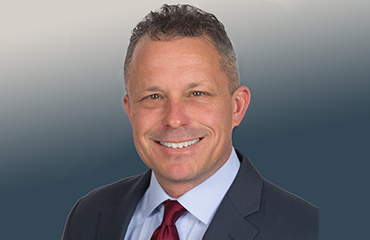 Troy Glenn is a U.S. Air Force veteran and founder of The Intellekt Group. He has more than 30 years of experience in successful business development and operations management. Prior to establishing Intellekt in 2015, Mr. Glenn worked with SMF Systems for 12 years as their National Sales and Operations Manager, where he led over $35 million in federal contracts annually. In 2002, he co-founded Trofholz Technologies and over the next 14 years, established it as a leader in federal IT solutions with annual revenue exceeding $25 million. Over the course of his career, Mr. Glenn has managed more than 100 consultants and has led in excess of $1 billion in business under GWAC and IDIQ contracts. He has established trusted relationships with many Federal Agencies including the U.S. Air Force, U.S. Marine Corps, Department of Homeland Security, General Services Administration and more.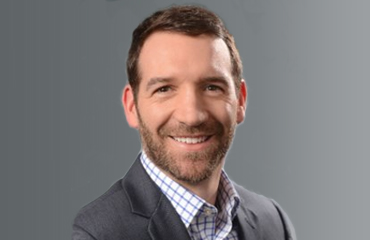 CASEY CLIFFORD
Director of Operations
Casey Clifford is a certified Project Management Professional (PMP) and U.S. Air Force veteran. He successfully managed numerous U.S. Air Force IT, ISR, and Training contracts of varying size, scope, and complexity. Mr. Clifford's client-focused and employee-centric approach leads to Exceptional performance as documented by 5 ratings on all CPARS reports under his supervision. He previously worked in the foreign language services industry in Washington, D.C. where he quickly developed a reputation as a reliable Project Manager and decision-maker serving clients in the national Intelligence Community. He began his career as an enlisted Air Force Cryptologic Language Analyst (1N3) studying Hebrew at the Defense Language Institute Foreign Language Center (DLIFLC) in Monterey, California. Mr. Clifford holds an MBA from Duke University's Fuqua School of Business, an MA in National Security Studies from American Military University, and BA in Political Science from the University of Miami.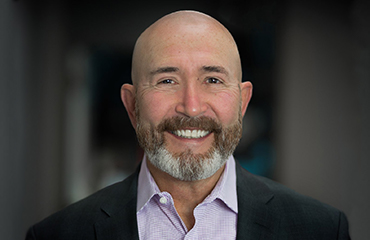 LEE ANTHONY
ISR Subject Matter Expert
Lee Anthony retired from the US Air Force after a 23-year career as an Airborne Cryptologic Linguist/Analyst with over 12,000 flight hours on ISR platforms. ​ Following retirement, he was a systems engineer for the US Air Force Big Safari Acquisition Program. ​ He is a certified Modeling & Simulation Professional and has received multiple certificates acknowledging his contributions to the Simulation Interoperability Standards Organization (SISO). Mr. Anthony was inducted into the 16 AF Hall of Honor in 2004, in recognition of his military and civilian contributions to the Intelligence, Surveillance, and Reconnaissance (ISR) community. In addition to his work for Intellekt, Mr. Anthony is actively involved in two Not-For-Profit organizations. He is the Founder and President of Nets on The Run, Inc., and an Executive Board Member of the Freedom Through Vigilance Association (FTVA).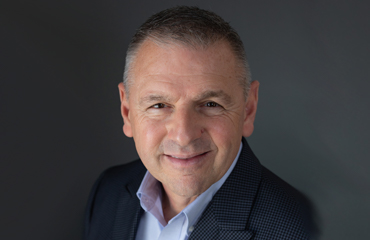 SHAWN CARDELLA
Director of Business Development
Shawn Cardella is a retired U.S. Army Officer and served as a government civilian. As the Chief of Institute Plans for the Defense Language Institute Foreign Language Center's (DLIFLC) 10-language schools, he coordinated and executed planning for the military and civilian workforce. Mr. Cardella has directed Basic, Advance and Intermediate language training programs while serving as an Associate Dean at DLIFLC. He has led Cyber Operations and Network Defense Teams and is skilled at building and maintaining trusted relationships with clients and business partners. Mr. Cardella holds an MA in National Security Affairs from the Naval Postgraduate School and a MA in Human Resource Management from Norwich University.
PATRICK SMITH
Senior Capture Manager
Patrick Smith retired from Active Duty Air Force after 23 years, having served in a variety of assignments including; Assistant Commandant at the Defense Language Institute-Foreign Language Center; Commander of the 311th Training Squadron, Attaché to the US Embassies in Rome and Tirana and as a Detachment Commander at Hurlburt Field where he also performed duties as a Direct Support Operator.  He served as a SIGINT Officer at both Airborne and Ground units ​and was an Intern at the National Security's Junior Officer Cryptologic Career Program.  Mr. Smith was also an Air Force Foreign Area Officer and a certified Intelligence Community Civilian Joint Duty Staff Officer.  Mr Smith helped stand up the ODNI National Virtual Translation Center under the FBI after 9/11.  He also spent six years at the Transportation Security Administration.   One year as a Branch Manager within the Office of Global Strategies supporting TSA Crisis Incident Management Group (CIMG) during the Japanese Earthquake, Tsunami and radiation events in spring of 2011.  He then moved to the Office of Intelligence and Analysis' where he ran the nation-wide Field Intelligence Officer (FIO) Program.  Mr Smith holds a BA from The Citadel, a Master's Degree from Loyola University in Maryland and is a graduate of the Air War College.
"Thanks again for the outstanding support"
"Utterly outstanding. Top-notch expertise and cyber support."
"Absolutely no issues with support and getting the course up and running. Support has been tremendous. "